Made To Order - Bespoke Timber Designs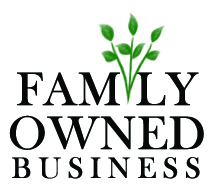 Garden Envi builds bespoke Made To Order top quality timber pergolas, gazebos, pool cabanas, retreats, garden sheds, cubby houses and outdoor entertainment buildings.
Are you looking for a bespoke designed timber Pergola, Gazebo, Pool Cabana or Outdoor Retreat?
Garden Envi specialises in building to your design specifications one of a kind Made to Order products. Our extra attention to detail provides you with an extraordinary top quality product at incredibly great value. Refine your materials costs and order the exact size you want. Garden Envi will incorporate every design option you are looking for.
Call today to book a FREE site inspection
3349 5663
Have you been searching for a boutique style garden shed, studio retreat, beautiful chicken coop, or maybe a one of a kind cubby house?
Garden Envi builds to your design ideas to create Made To Order products that you can't find anywhere else. We will optimize costs by helping you select the best timber and materials available, build to your specifications and include all the features you want.
Garden Envi is a family owned and operated Australian business. All our products are handmade and not mass produced providing the best quality and craftsmanship for each and every product.
The owner and carpenter, Jeff Stephens uses
expert joinery skills
to build bespoke designed timber pergolas, gazebos, pool cabanas, strong timber cubby houses, attractive boutique style timber retreats and garden sheds & she sheds.
Testimonial
We interviewed several firms when assessing how to achieve a Gazebo that would add to the ambiance of our entertainment area. Right from the first meeting, Jeff's empathy for his product and how it fits into its surrounds and his understanding of what we wanted to achieve was spot on. It was an easy choice for us. The finished product then exceeded our expectations and Jeff's love of what he does is evident in every part of our Gazebo. It is now proudly the center piece of our entertainment area.
Thank you Jeff, there are still some professional tradespeople left in the world who take pride in their work. - Phil Smart, Chandler
Testimonial
The finished cabana looks fantastic! As predicted, this area has now becoming our new living room. I can't tell you how nice it is to get home from work, throw on shorts and T shirt and grab a beer and sit out there. Our usage of the pool has increased hugely. As we are all out there it is just so inviting to slip in for a dip, get out and towel off and sit down and watch TV. The whole family has taken up darts including our 10 year old daughter, and we are there till most nights having a ball, some intense rivalries have already developed! All of our friends have been amazed at the transformation the Cabana has made to our home, it is an unqualified success. Thanks again for your passion and craftsmanship in putting this together for us, it was a pleasure working and dealing with you.
Testimonial
From the moment I contacted Jeff from "Garden Envi" I was put at ease. I had a dream and Jeff was positive and enthusiastic about helping me create it. Prior to commencing my pergola Jeff made three visits to my home traveling from Springwood to Stafford Heights (30 kilometres ) to discuss ideas, show timber samples, and offer suggestions. He was an active listener, he was honest when my dreams weren't a reality, he respected my budget requirements, and he was able to improvise when required. There was regular email contact with ideas and photographs or timber samples he had sourced. Much of his preparation was done off site which eliminate lengthy disruption to the family home. From the initial request of information and ideas to the execution of the pergola Jeff's service was top quality personalised, professional and unique. It is my pleasure to recommend "Garden Envi".
Thanks Jeff for making my little dream pergola a reality.. Debbie Cesari, Stafford Heights Brisbane
Testimonial
We were looking for someone to build us a Pergola and we came across Garden Envi. Jeff came over to our place and some three visits later we had settled on a design that was right for our situation. His workmanship is exceptional and the price was right.
Nothing was too much trouble for Jeff and we highly recommend him to you. Paul Crew, Mount Cotton