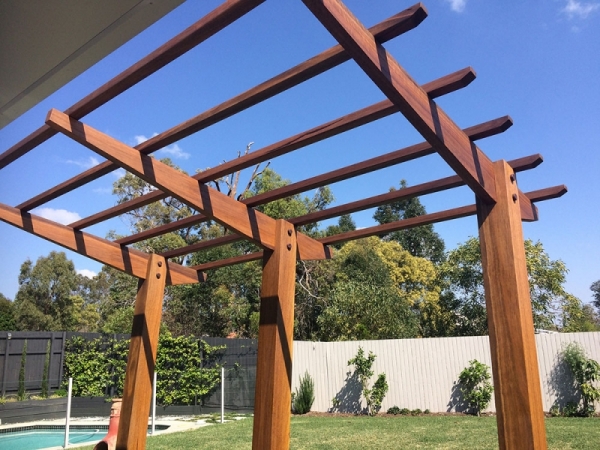 Spotted Gum Cantilever Pergola – SOLD
1800 x 3000 mm
This Spotted Gum Hardwood Cantilever Pergola has been added to a residence in Mansfield to create an extension of the BBQ area.
The Spotted Gum rafters have been mortised into the posts to create a flawless finish.
This Pergola was designed to fit shade screening that was added by the customer.
Features:
3 Spotted Gum Posts 140 x 140mm
Rafters mortised through posts
Handmade timber pins
Posts concreted in ground at angle
Oiled
Designed to fit screening
Screening added by customer
All fixings galvanized
All hidden fixings
Email Enquiry