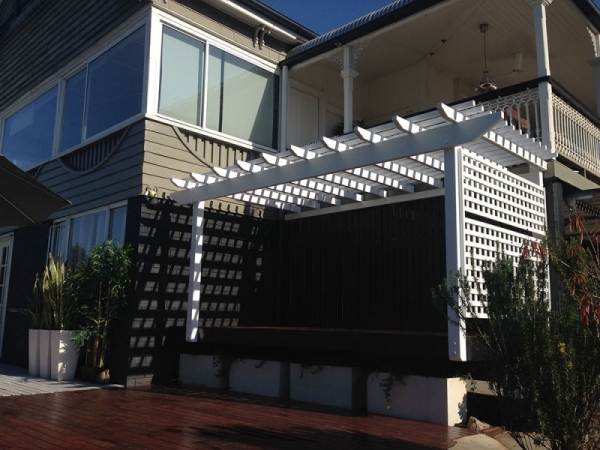 Pine Pergola with Lattice Screening – SOLD
2000 x 4000 mm
This attached Pine pergola has been added to an existing deck area to a residence in Auchenflower.
The posts were attached to the existing deck and it has been screened with lattice on one side for privacy.
Painted white to match the residence it creates a lovely extension and shaded area for their entertainment deck area.
Features:
3 Hardwood Posts attached
to existing deck
All Pine beams, rafters and battens
Premium Exterior Primer and Premium Exterior Paint
Pine lattice for side screening
All fixings galvanized
Email Enquiry